 Back to Team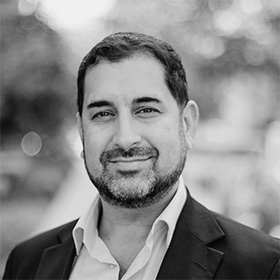 Bobby Palta
Bobby Palta

Back to Team
---
About
Bobby Palta is Senior Vice President at TSCG, adding over 20 years of local market knowledge and experience to the Orlando office. In that time, he has over hundreds of sales and lease transactions throughout Florida, focusing on a handful of niches within retail brokerage.
In his site selection and tenant representation practice, Mr. Palta procures high revenue locations while negotiating favorable terms for dozens of national and regional retail concepts.  In his retail leasing practice he merchandises shopping centers for optimal tenant mix while minimizing risk and maximizing value for owners. He also concentrates on pre-development or revitalization of mixed-use retail properties as well as  building, outparcel and raw land dispositions.
Prior to his brokerage career at SRG, he held roles in research, analytics, mapping / GIS, corporate marketing training and publications editing for Colliers International, a development investment fund as well as his own market analytics consulting firm.
In 2012, he was appointed to CBRE's global Retail Advisory Council and was shortly thereafter selected as chairperson. The RAC is a group of hand-picked retail brokers worldwide collaborating with senior management to guide the direction of the Retail Practice at CBRE. Always looking to employ the latest technologies, he combines old-school tenacity with new-school innovation to deliver results for his clients.
Mr. Palta is quoted regularly and writes articles for such publications as Retail Traffic, Southeast Real Estate Business, GlobeSt, Florida Real Estate Journal, Orlando & Jacksonville Business Journal and the Orlando Sentinel. He is also a frequent speaker at ICSC events and at industry conferences such as the Crittenden Real Estate Finance Conference and Society for Marketing Professional Services. He also started and continues as the voice behind the global @cbreRetail Twitter feed.
What to know
Coming Soon
View My Properties