 Back to Team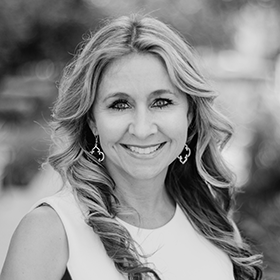 Gina Logan
Gina Logan

Back to Team
---
About
Gina Logan is a Retail Leasing Associate at TSCG. She was born and raised in Michigan but moved to Florida in 2001 shortly after earning her business degree at Michigan State University. Gina instantly fell in love with Florida and the Tampa Bay area. Over the past two decades, she has witnessed the incredible transformation of downtown Tampa and St. Petersburg.
Prior to working in commercial real estate, Gina worked for Ernst & Young as a management consultant for several years specializing in Oracle software. She later purchased and managed a small business in South Tampa for over 14 years. During this time, she also helped manage a fast-growing med spa and worked for the Tampa Bay Lighting as a brand ambassador.
For Gina, a career in real estate is the natural culmination of a lifetime spent in and around the industry. Her father bought and sold investment properties from an early age which she assisted with while growing up. She always had a passion for real estate and enjoys helping and interacting with people. Her love of real estate, coupled with her undergraduate degree in Supply Chain Management, has provided her with unique skills that she continues to use daily. They are used during negotiations and to effectively market properties.
Gina serves as both a Landlord and Tenant representative and is highly motivated to grow in the CRE industry. She is an enthusiastic associate who amplifies credibility, commitment, and determination.
What to know
In her spare time, Gina enjoys traveling to new destinations, spending time with family and friends and volunteering to help foster teens reach their full potential. She also enjoys outdoor adventures and cheering for the MSU Spartans and Tampa Bay sports teams.
View My Properties