 Back to Team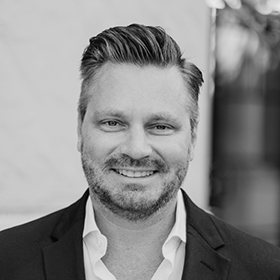 Stephen Leo
Stephen Leo

Back to Team
---
About
Stephen Leo is Vice President at TSCG. Before joining the TSCG team, he was a Principal for Atlas Affiliated, LLC in Retail Advisory & Transaction Services, specializing in comprehensive national and regional Tenant representation with a focus in retail site selection, sales and leasing, & market analytics. As a Tenant Representative, Stephen has represented and negotiated deals for National & Regional brands such as Sprint/T-Mobile, Haagen Dazs, Wetzel's, Salsa's Mexican, Jollibee, Pizzeria Uno, Paradise Grills, The Flooring Center, Paradise Wine & Spirits, GolfTec, U Roll Sushi, Velvet Nail Bar, and others.
Prior to Atlas Affiliated, Stephen was the Director of Acquisitions & Managing Broker for Neve Hon Group in Aventura, FL. He served on several board committees representing properties held in the portfolio and helped achieve 30%+ average annual IRR on the portfolio of investment properties during his tenure. Stephen prides himself on statewide market knowledge having negotiated transactions in every major and mid-size FL trade area. Stephen is a member of the International Council of Shopping Centers (ICSC) and holds a degree from Pennsylvania State University.
What to know
Stephen enjoys spending time with family & friends, travel, golf, skiing, church and is a dedicated member of the Knights of Columbus.
View My Properties