Since 1984, our retail-only real estate platform has provided a full assortment of advisory services to tenants, landlords, developers, investors and financial institutions throughout our territory. Our work on their behalf is dedicated to the validation of those descriptions. With 21 offices throughout the eastern U.S., we are the largest firm in our field in the United States.
ESG Statement:

It is our vision to preserve and grow a multi-generational real estate services firm with long-term sustainable priorities for its stakeholders, clients, properties, and business operations. This will only be achieved through each owner, manager and/or employee doing their part to promote these priorities and adhere to these objectives. Environmental, Social, and Governance (ESG) principles are integrated into every facet of the company. As we review opportunities, investments or proposals for our key service lines, and/or work with our landlord, investor or occupier clients, we commit to ensuring that we are consistently meeting the defined expectations. By including all three elements of ESG into the investment, client, and management processes, we will be better equipped and suited to create value, reduce risk, enhance client returns, all while providing a positive workplace for the team.




TSCG Diversity, Equity, and Inclusion Statement:

We are TSCG

TSCG's commitment to being the best that we can be and exceeding expectations starts with our people. We accomplish this by striving to create an inclusive environment that promotes and embraces all talents, perspectives, and experiences as vital components of our mission. The result is a multi-generational organization that celebrates our diversity and individual distinctiveness. We commit to working together in harmony to support our families and our communities driving innovation in a highly competitive environment.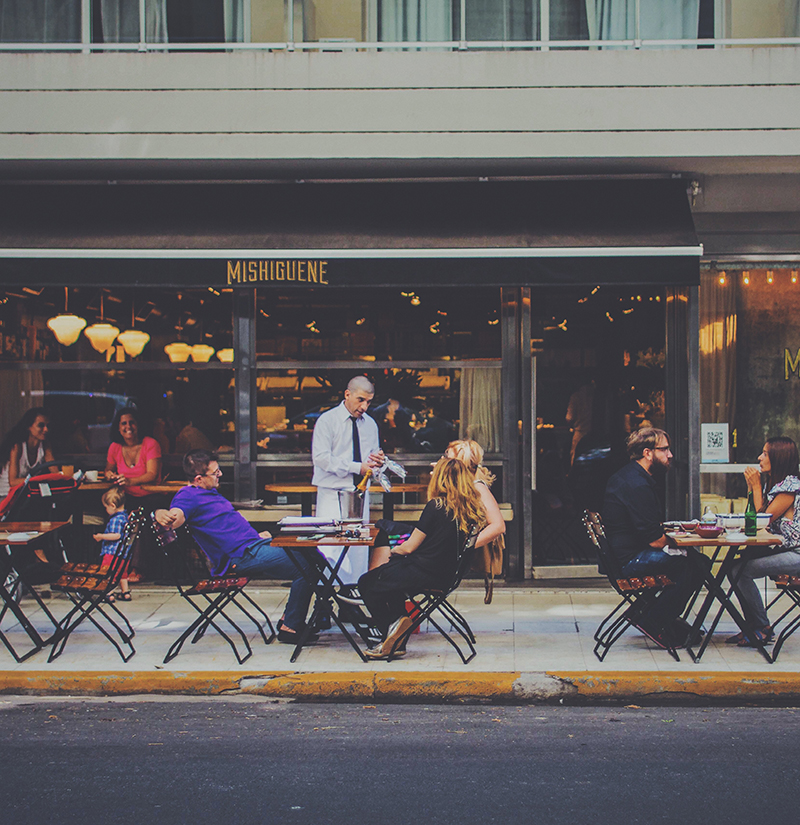 Guiding Principles
Our company was founded on the principles and dedicated to the doctrine of providing the highest level of service possible to our clients. We measure our success by that of our clients. Exceed Expectations. Be the Best.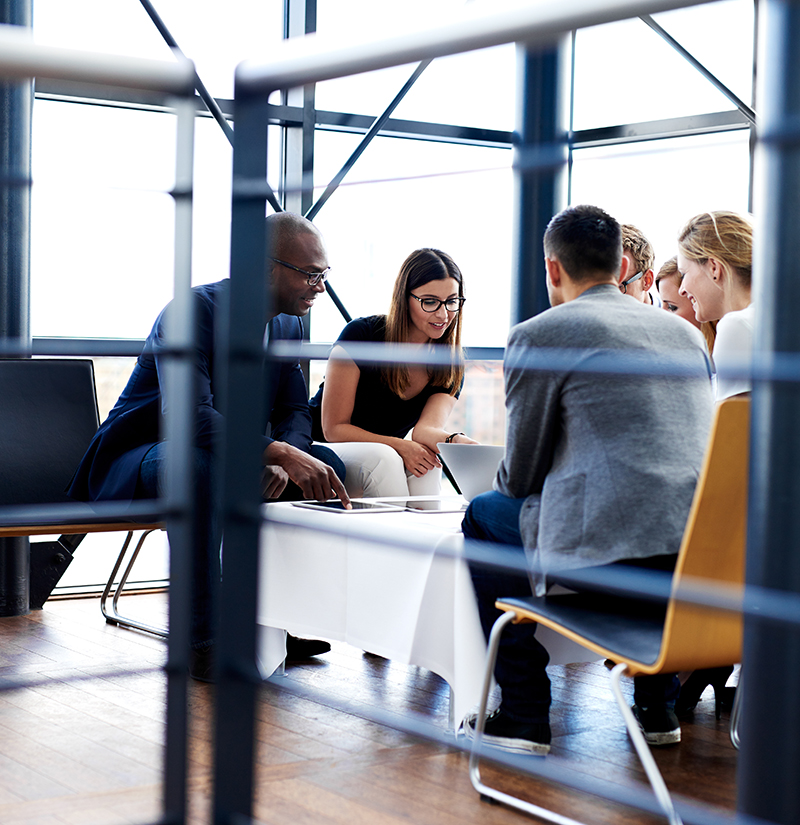 Our People
From the rookies to the veterans, our people are our biggest strength and our biggest differentiator. We train, we teach and we learn; all day every day. Ours is a culture based on service, not sales – we measure our success by that of our clients.
21

Offices

560+

Tenants

300+

Employees

19M+ SF

Management Portfolio

86

Partners

61M+ SF

Leasing Portfolio

20+

Location Data Specialists/Analysts
1984
The Atlanta & Miami Offices Open
In The News
The 1984 Summer Olympics, officially known as XXIII Olympiad, take place in Los Angeles, California.
1989
TSCG Management Division Opens
In The News
A series of radical political changes occurred in the Eastern Bloc leading to the fall of the Berlin Wall and the reunification of Germany.
1990
Norfolk, VA & Tampa, FL Offices Open
In The News
Ninety-nine percent of U.S. households have at least one radio, with the average owning five.
1993
Charlotte, NC Office Opens
In The News
Space shuttle Endeavour lands at the Kennedy Space Center to complete its successful Hubble repair mission.
1994
Nashville, TN Office Opens
In The News
The Channel Tunnel, the deepest and longest undersea tunnel in the world, connecting France to the United Kingdom opens.
1998
Raleigh, NC Office Opens
In The News
Google Inc., a platform providing internet search, cloud computing and advertising technologies is incorporated as a privately held company.
1999
Birmingham, AL & Memphis, TN Offices Open
In The News
The Dow Jones Industrial Average passes 10,000 for the first time in history.
2000
Orlando, FL, Huntsville, AL, Charleston, SC Offices Open & TSCG Acquires DCR in Richmond, VA
In The News
The last original "Peanuts" comic strip appears in newspapers one day after Charles M Schulz, its creator, dies.
2003
Jacksonville, FL Office Opens & TSCG, LLC is Formed, Merging All Offices and SCG Management
In The News
Apple launches Itunes which becomes a major success selling 10 million songs within 4 months of launch.
2006
Louisville, KY Office Opens
In The News
Popular Television Shows: CSI: Crime Scene Investigation, Malcolm in the Middle, Survivor, The Weakest Link, The Simpsons, 24, Fear Factor and Law & Order: Criminal Intent.
2007
Jackson, MS Office Opens
In The News
The Final Harry Potter book is published Harry Potter and the Deathly Hallows; Following it's introduction in late 2006 Nintendo Wii with it's motion sensitive controllers is the game system in demand.
2012
Northwest Atlantic (White Plains, NY Office Opens) Partners Merge Into TSCG & Manhattan, NY Office Opens
In The News
The Space Shuttle Endeavour has its final flight during September of 2012. The spacecraft flew on top of a modified 747 aircraft, touring across California for a four and a half hour flight before landing at the Los Angeles International Airport. The Space Shuttle Endeavour had 25 total missions and traveled about 123 million miles before its retirement from the shuttle program.
2013
Binswanger/TSCG Form Retail Logistics Group
In The News
Musicians like Pink, Bruno Mars, Macklemore, Taylor Swift, Justin Timberlake, Lorde, Katy Perry, Lady Gaga, and Selena Gomez top the charts and win awards; Popular movies released in 2013 include Iron Man 3, Star Trek Into Darkness, The Great Gatsby, Man of Steel, World War Z, Anchorman 2, American Hustle and the Wolf of Wall Street.
2014
Southern, CA Office Opens
In The News
If you spent any time on the Internet in 2014, you've surely seen this one. The ALS Ice Bucket Challenge was an awareness campaign that spread through social media where users dared their friends to dump icy buckets of water over their heads. More than $100 million was raised as a result of the challenge, the majority of which went towards finding a cure for the neurodegenerative disorder.
2017
Global Retail Group – Founding member
In The News
The total solar eclipse shifted across the U.S. in late August, enchanting Americans in small towns and large stadiums from coast to coast. In one of the biggest and most highly anticipated U.S. market debuts in recent years, the image messaging service Snapchat began trading publicly on the New York Stock Exchange.
2018
Hart Realty Advisers becomes part of TSCG
In The News
Meghan Markle joined the British royal family. NASA launched the $1.5 billion Parker Solar Probe, its long-awaited first mission to the sun and its outermost atmosphere, the corona.
2019
TSCG Analytics Established
In The News
The U.S. women's national soccer team won its second consecutive championship in the FIFA Women's World Cup, held in France. NASA astronauts Christina Koch and Jessica Meir exited the International Space Station to replace a power controller, becoming the first to complete an all-female spacewalk.
2021
TSCG MD Established
In The News
Mark Zuckerberg announces that Facebook will change its corporate name to Meta. The 85th Masters tournament takes place. Hideki Matsuyama wins, becoming the first Japanese man to win a golf major.
2022
Stamford Office Opens & TSCG Completes Acquisition of Southeast Retail Group in Tampa/Orlando
In The News
The James Webb Space Telescope entered orbit. The telescope has since yielded a series of stunning images of deep space.
2023
Rosenthal Properties combines forces with TSCG, Metro D.C. Office Opens
In The News
AI continues to elicit amusement and outrage, but it does not pose a threat to creativity.