 Back
Academy, PetSmart, part of Florence Square update

Back
---
By Bernie Delinski Staff Writer
Updated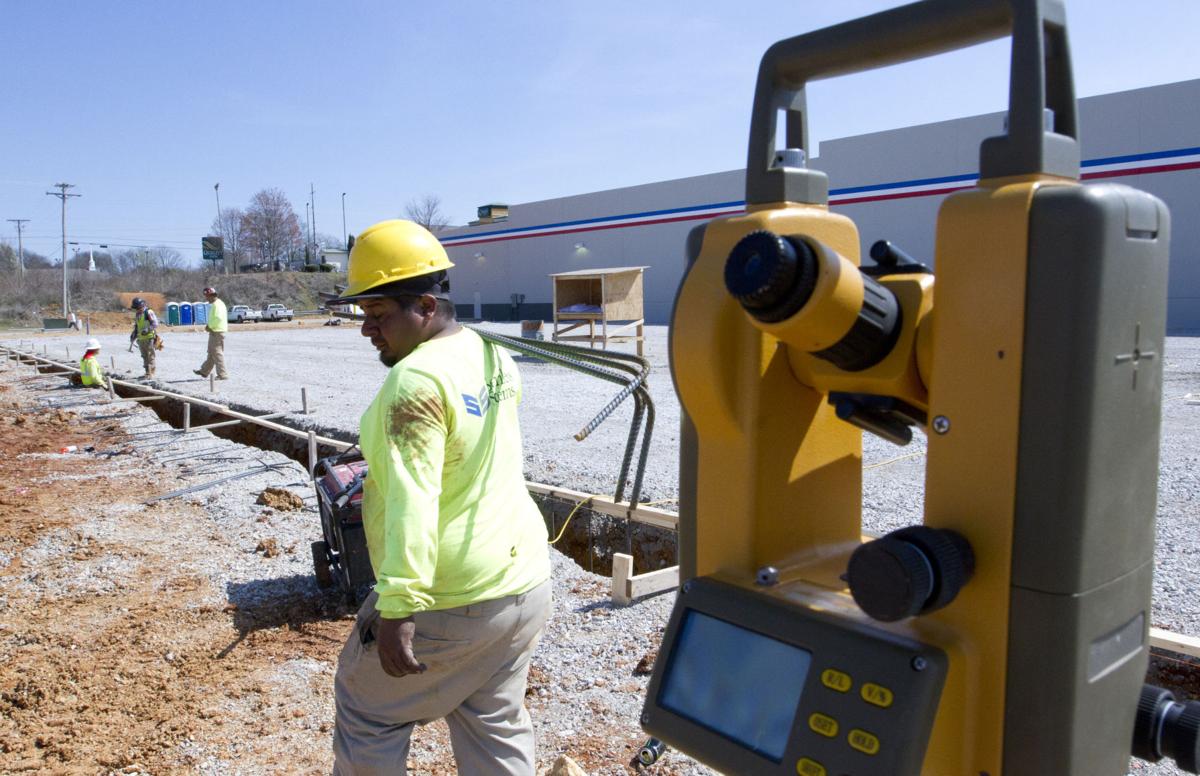 FLORENCE — Last March, a large open space stood silent when Kmart closed its doors, leaving the corner anchor at Florence Square unoccupied.
One year later, the scene has changed, with construction of Academy Sports + Outdoors entering its final phases with plans to open as early as May, and PetSmart ready to follow suit in the fall.
Officials say those projects are part of a $15.25 million redevelopment for the shopping center at the high-traffic intersection of Florence Boulevard and Cox Creek Parkway.
Don Beck, a partner in The Shopping Center Group, which is responsible for leasing Florence Square properties, said Kmart's departure brought an opportunity that has worked out.
"We knew there was pent-up demand in this market for some retailers," Beck said. "We knew Academy was looking and PetSmart was looking. We're fortunate to secure those."
PetSmart's 18,500-square-foot store will be just north and adjacent to the 63,000-square-foot Academy Sports location, Beck said.
The Shopping Center Group finds tenants for the shopping center that is owned as a joint venture between Triangle Capital Group and Arcadian Cap Group LLC, company officials said.
The 241,000-square-foot shopping center is about 85 percent occupied, with such existing tenants as T.J. Maxx, Essex Bargain Hunt, Tuesday Morning, the UPS Store, CiCi's Piza and H&R Block, according to The Shopping Center Group officials. Wells Fargo and Bojangles' Famous Chickin 'n Biscuits line Cox Creek Parkway at the front of the property.
Mayor Steve Holt said Academy and PetSmart are ideal additions to Florence Square.
"The center is looking really good and Academy is a good anchor for it," Holt said. "T.J. Maxx and other stores there have really been popular. It's looking good and taking shape."
He commended Florence Square owners for their investment in the shopping center.
"That center is extremely well located for our market," Holt said. "I'm glad they have taken it on and are doing what they're doing with it, and they have room to grow in the future."
Beck said he continues seeking tenants for the shopping center, which was built in 1990, but wants retailers and restaurants that are best for the space and public.
"I'm calling on targeted people and we get inquiries, also," he said. "We want to get a good tenant mix in the shopping center. We want it to be successful in the market and good for the owners and for the residents of Florence.
"There's still room for small shops and junior anchors, as well as local services to join this healthy lineup of popular national brands at the center of the city's commercial corridor."
Beck said additional shopping centers and Florence Mall in the immediate area help make the location an attractive shopping hub. He said more than 25,000 vehicles pass through the Florence Boulevard-Cox Creek intersection daily.
bernie.delinski@timesdaily.com or 256-740-5739. Twitter @TD_BDelinski