 Back
Axe-throwing bar Stumpy's Hatchet House headed for Stony Point

Back
---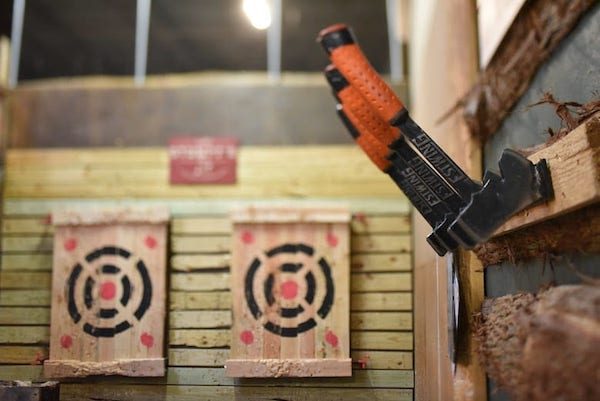 The New Jersey-based chain has 15 locations nationwide, with more than double that in the works. (Stony Point Fashion Park)
After adding a yoga studio, escape room and potentially a large gym, a local mall is bringing in another nontraditional tenant – one that's armed with axes.
Stumpy's Hatchet House, a national chain of axe-throwing bars, is preparing to open a location at Stony Point Fashion Park.
Founded four years ago in New Jersey, Stumpy's has grown to 15 locations nationally, with 23 more in the works. Local franchisee Joe Szymczak said his group looked at potential locations in the region, including out in Short Pump, before landing in the Southside mall.
"We really liked the location and the mall setup," Szymczak said. "It felt like a perfect fit."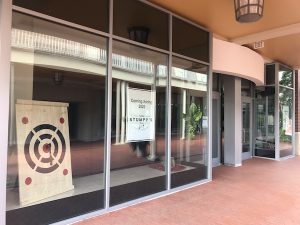 Stumpy's Hatchet House will take nearly 7,000 square feet in Stony Point. (Mike Platania)
Stumpy's is leasing 6,700 square feet on the mall's Dillard's concourse. The space will have room for 10 throwing lanes, with hourly rates starting at about $25, as well as food, two self-serve beer walls and wine.
It's aiming for an early spring 2020 opening and plans to hire a staff of about 25.
Loretta Cataldi of The Shopping Center Group represented Stumpy's in the lease.
The axe-throwing entertainment trend has trickled into the Richmond market in recent years. G-Force Karts added some lanes to its facility in Henrico last year, while The Virginia Axe Co. opened in Goochland this summer.
Bad Axe Throwing, another national brand, had planned to open a Broad Street location, but those plans fell through.
The axe-throwing joint is the latest tenant to sign on at Stony Point, which has had a handful of experiential entertainment venues move in in recent years as traditional retail continues to shift.
Among those are yoga studio SoulShine Studios, escape room Gnome & Raven and do-it-yourself shop AR Workshop. Life Time, a national gym and resort chain, is also eyeing the mall for its first Richmond location.
Stony Point also is considering an expansion that would include purchasing an adjacent parking lot from the city's economic development authority. It hasn't said what the land would be used for.
Also coming to Stony Point are national chocolate chain See's Candies and garden shop Down The Garden Path Ltd.
Original article appeared here.