 Back
How Technology Optimizes Retail Site Selection

Back
---
Data is officially more important than ever.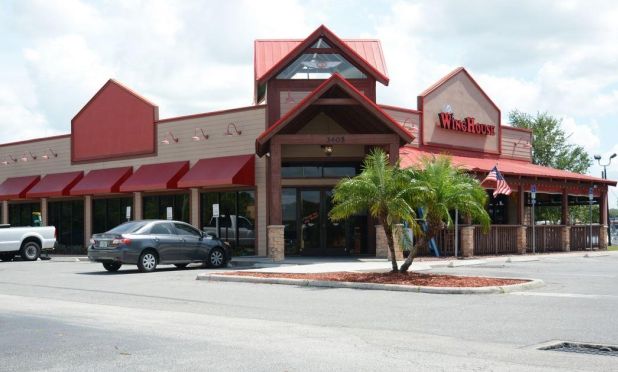 TORE Capital acquired the 89,282-square-foot retail portfolio.
MIAMI—From hybrid retailers and lifestyle entertainment centers to urbanization and the Internet-of-things, today's retail landscape is undoubtedly evolving and complex. That's according to Andy Misiaveg, partner, Carolinas Division, The Shopping Center Group.
"Brick-and-mortar retailers are expanding online and capitalizing on omni-channeling while online retailers are adding bricks to their clicks with physical stores," Mislaveg tells GlobeSt.com. "Adding more fuel to the retail real estate evolution—and confusion—are the general population's changing demographic profile, shifting household formation patterns, as well as divergent generational groups with decidedly different outlooks on life, lifestyle, dining and shopping."
As a result, he says, new trends are emerging. First, the "last mile" distribution centers are becoming a pivot point for delivering goods. Second, quality "on-market" space is becoming harder to find. Next, urbanization has left Main Street in the rear view with sights set on high-street and experiential lifestyle/entertainment centers.
(Miami outpaces the nation in on the retail front—unless you count this. Check it out.)
"With so many factors directly impacting every tenant category, our approach to site selection must evolve to discern facts versus hype using data, technology and local market knowledge," Mislaveg says. "Now more than ever, data—not hype—is the bedrock for identifying the right retail site.  What's trending today, may not be trendy tomorrow.  Yet, the right data will not only provide a preview of tomorrow but also reveal what and who shapes a market or neighborhood today."
Mislaveg says demographics are mainstay in the site evaluation process. However, he says, it is no longer enough. Professional and social dynamics such as shifting household formation patterns, work-anywhere/work-anytime models, and multi-layered distinctions that go beyond generational groupings are affecting mindset and outlook.
"The good news is that shopping habits stem from a distinct mindset that can be directly correlated to other profile data points," Mislaveg says. For example, he says, while affluent shoppers make more purchases online, discount shoppers tend to make more brick-and-mortar purchases.
How will retail evolve in 2018? Here's one take.
"However, according to Chicago Tribune, off-price retailers attract both affluent and discount shoppers that enjoy the 'treasure hunt' experience," Mislaveg says. "Further, according to The NPD Group[1], two-thirds of all shoppers spend at off-price retailers. Overlapping profiles emphasize the importance of layering data points and maps to optimize analysis."
Original article appeared here.