 Back to Team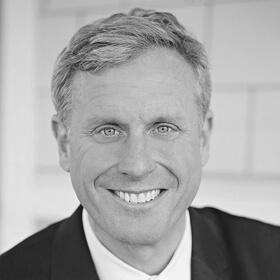 Chase Welles
Chase Welles
Partner

Back to Team
---
About
Chase Welles is one of New York's preeminent commercial real estate brokers. He's helped tenants and landlords succeed here since 1984, shaping the city's retail landscape with game-changing lease transactions for such tenants as Whole Foods, Costco, Staples, and Williams-Sonoma. A 2016 Commercial Observer Elite Power 100 member and seven-time Real Estate Board of New York's Retail Deal of the Year nominee, three-time winner—he is often quoted in the Wall Street Journal and other press on a variety of commercial real estate topics. He is a former chair of the REBNY retail committee.
Chase joined Northwest Atlantic (now TSCG) in 1997 to work on the Costco account. He arranged three land purchases in Manhattan and subsequently sold all three for over a million square feet of FAR. Additionally, he was a part of the team that finally arranged the Costco lease at 116th Street and The FDR drive.
Other notable lease transactions include nine Whole Foods in Manhattan, and two in Brooklyn, eight in New Jersey. Chase was responsible for 19 Staples Manhattan leases. He completed a 150,000 square feet deal for Williams Sonoma in DUMBO Brooklyn. From 2004-2007, Chase closed over 100 Washington Mutual leases in New York City.
In addition to his award-winning tenant representation, Chase represents several major NYC developments including Brooklyn's ground-breaking Industry City.
Active in the commercial real estate community, Chase has served as Chairperson of the Real Estate Board's Retail Committee and now serves on the Real Estate Board of New York's general meeting committee.
A graduate of Columbia University, he is fluent in French, conversational Russian, and has brought several European retailers to the United States.
What to know
Chase is the owner of the historic 1931 130' Fire Department of New York Fireboat "John J. Harvey," berthed at 26th Street on the Hudson River. Each year Chase skippers a SCG Retail cruise around New York Harbor for clients.
Current Tenant Representation
Whole Foods Markets: New York City- five boroughs, Northern New Jersey
Costco Wholesale: Manhattan, Bronx
Staples: New York City- five boroughs, Hudson Valley
LA Fitness: New York City- five boroughs, Hudson Valley
Rite Aid: New York City- five boroughs, Nassau, Suffolk, Northern New Jersey, Hudson Valley Current Landlord Representation Jamestown Properties, Industry City, Silverstein properties, and Midtown Equities.
Current Landlord Representation
Jamestown Properties,  Industry City, Silverstein properties, and Midtown Equities.
View My Properties