 Back to Team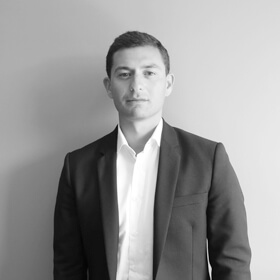 Ian Rice
Ian Rice

Back to Team
---
About
Ian Rice is an Associate Vice President at SCG-Retail, specializing in both tenant and landlord representation in the greater New York City metro area. Prior to joining SCG-Retail in 2015, Ian started his career at Bloomberg and SinglePlatform focusing on sales and account management. Ian is the exclusive broker for Ferrero SpA, one of the world's largest chocolate and confectionery product companies. He has also represented and currently works with YETI, KOHLER, Rad Power Bikes, Hattie B's Hot Chicken, Rezdora, Honeybrains, Super Soccer Stars and Suitsupply.
On the landlord side, Ian has helped complete deals for Redsky Capital, F&T Group, and ABC Properties. Recently Ian helped F&T Group on their new Flushing, Queens flagship development, Tangram, offering 1.2 million square feet with 225,000 square feet of retail space. Ian and his team completed deals with Regal Cinemas, Goldfish Swim, Xiao Long Kan, Meet Fresh, and Orangetheory Fitness.
In 2017, Ian was selected by The Commercial Observer as one of New York's "30 Under 30" in recognition of his position as a rising star in commercial real estate.
Having grown up on the Upper West Side of Manhattan, post-college, Ian jumped across the Hudson and lived in Williamsburg and Greenpoint developing expertise for the Brooklyn real estate market. Ian earned a Bachelor of Arts degree from the University of Wisconsin-Madison and, spent his graduate years rooting for Wisconsin's decorated sports teams and refining his taste for Wisconsin's famous cheeses.
What to know
Ian is a huge New York sports fan and jumps at any chance to watch his beloved Knicks, Yankees, Giants, or Rangers. When Ian is not exploring new neighborhoods and trying new restaurants, he can often be found playing tennis, basketball, taking a long-distance run or bike ride. Ian currently resides in the Flatiron neighborhood and can often be found walking within Madison Square Park with his fiancé.
View My Properties