 Back to Team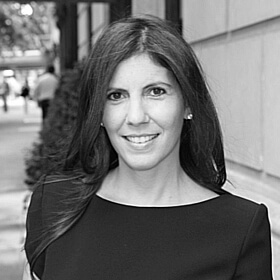 Jacqueline Klinger
Jacqueline Klinger
Partner

Back to Team
---
About
Widely recognized as one of the preeminent brokers in the New York Metro Area, Jacqueline Klinger has helped shape the city's retail landscape for over two decades. A NY Real Estate Board Deal of the Year winner for her work with Whole Foods, she has won numerous other industry awards and continues to create opportunity for her clients regardless of whether the market is up or down.
Specializing in entry and expansion strategies, Jacqueline exclusively represents tenants like Whole Foods, Sugarfish, Papyrus, Chef's Club, Flour Shop, Ferrero, Honeybrains, Oath Pizza, Tacombi, Rouge and Sweetgreen. She has also worked with a variety of other tenants including such companies as J Crew, lululemon, Max Brenner, Outdoor Voices, Keith McNally, Maysville and L'Entrecote. Over the past five years Jacqueline has worked closely with the Sweetgreen founders and executive team on their expansion strategy and roll out, resulting in over 20 store in the NYC trade area.
Before joining the firm in 2001, she was part of the core leasing team responsible for the award-winning restoration and revitalization of Grand Central Terminal. Jacqueline's responsibilities included the Terminal's merchandising and leasing of the restaurant, dining concourse and fresh food market spaces.
Jacqueline is a member of ICSC and the Young Men's and Women's Real Estate Association. She grew up in Manhattan and attended Vassar College.
What to know
Jacqueline and her husband Dave have two children Eli, 5 and Caroline, 4 and Jacqueline is an avid runner.  Jacqueline is nominated for REBNY's 2017 Deal of the Year award (to be awarded in June 2018) and was just honored by the Commercial Observer as part of their Power 100 Issue.