 Back to Team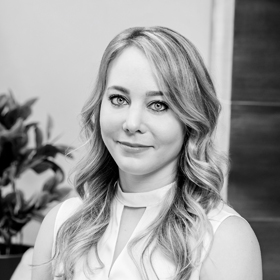 Jenna Heidenberg
Jenna Heidenberg

Back to Team
---
About
Jenna Heidenberg specializes in Tenant Representation in New York City. She has been featured on Commercial Observer's "30 Under 30: Top Leasing and Sales Professionals" list (2019) and is a Real Estate Board of New York (REBNY) "Retail Deal of The Year" award nominee.
Jenna began at SCG Retail working with David Firestein on the expansion of Starbucks' concept stores in Manhattan. In addition to her work with Starbucks, Jenna has grown her client roster to include Yum! Brands, Lucciano's Gelato, and a number of forthcoming food, wellness, design, and pet brands.
Jenna grew up in Demarest, NJ and New York City. After earning her B.A. from the University of Pennsylvania, she returned to Manhattan where she worked as an analyst at Pegasus Capital Advisors, a private equity fund manager focused on sustainability, health, and wellness investments. Her time in the financial sector helped Jenna develop an understanding of how businesses achieve growth and provided her with hands-on experience working with national retailers.
She is a member of ICSC and the Urban Land Institute.
What to know
Jenna is a huge animal lover! When she's not working, you can find her volunteering at the local animal shelter, out and about with her dog Scarlett, exploring the NYC food scene, or relaxing at home with a podcast on. Jenna presently serves on Retina International's Youth Council and is an active member of the Foundation Fighting Blindness' Young Professional Leadership Committee.