 Back to Team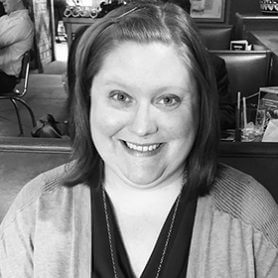 Katie Shields
Katie Shields
Partner

Back to Team
---
About
Katie was born and raised in Lilburn, Georgia. She graduated from Kennesaw State University with a degree in Accounting in 2011. Katie joined TSCG in 2017 as an HR Admin and Event Coordinator, bringing with her several years of event planning, logistics, and customer service experience while working for the Atlanta 2-Day Walk for Breast Cancer, a cause very important to her.
In December 2018, Katie earned her Human Resources Certified Professional designation from the Society of Human Resources Management. Shortly after earning her SHRM-CP, Katie became the HR Manager at TSCG and loves doing whatever she can to help her TSCG team/family – whether it be with benefits, PTO, onboarding, insurance, and anything and everything HR and TSCG related.
What to know
Katie loves spending time with her family and friends and traveling to the North Georgia Blue Ridge mountains, where her husband is originally from. Although born and raised in Georgia, she is a passionate Florida Gators football fan. She loves painting, spending time with her sweet nieces and nephews, and playing games (surprisingly, very competitive!).