 Back to Team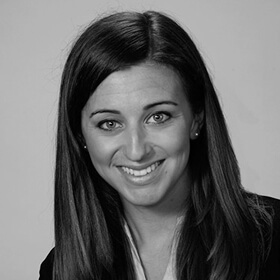 Kelly Pulignano
Kelly Pulignano

Back to Team
---
About
Kelly Pulignano provides pre-development advisory, strategic planning, merchandising, financial modeling, and transactional execution services for some of the highest-profile landlords and developers in northern Florida and southern Georgia. Her premier portfolio of properties includes power centers, grocery-anchored centers, mixed-use projects and ground-up developments. On behalf of her diverse mix of agency clients, she provides lease management services including negotiation of new leases, lease terminations, renewals and extensions for existing tenants, retail consulting services, and market analysis.
In addition, Kelly Pulignano represents retail tenants and buyers in multi-market rollouts, targeted expansions, and new market penetrations by managing the full lifecycle of an expansion, from target market strategy through transactional execution.
Kelly began her career in commercial real estate in a similar role at CBRE in Washington, DC before joining the Jacksonville based leasing team at TSCG in 2016. Kelly was born in Fairfax Station, VA and is a graduate of Virginia Tech. She is a licensed Real Estate Agent in Florida, Georgia, Virginia, Maryland, and the District of Columbia.
What to know
Kelly is a foodie who justifies trying a new restaurant every weekend as "market research".
View My Properties