 Back to Team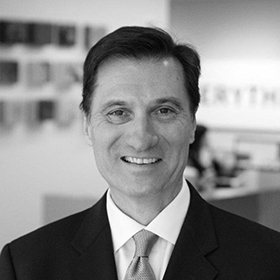 Sam Latone
Sam Latone
Partner

Back to Team
---
About
Sam Latone was born and raised in upstate New York but has spent his adult years in Atlanta, GA and Miami, FL. As President and Co–CEO of TSCG, as well as its investment management platform TSCG Investors, he's responsible for overseeing strategic planning, as well as the Company's various landlord services business lines.
Prior to joining TSCG, he was President of Baita Realty Investment Management and Senior Vice President of Branch Properties, two firms that specialized in acquiring and developing retail properties with European investment partners.
Sam holds an undergraduate degree in Finance from LeMoyne College and a Master of Business Administration from Georgia State University. Sam serves on TSCG's Board of Directors, as well as Hart Realty Advisers Investment Committee. He is the former Chairman of the Board of Directors of ChainLinks. An active member of the Young Presidents Organization, former Chairman of the Young Presidents Organization Global Real Estate Network, and current Executive Committee member, Sam is a frequent speaker and contributor to industry media and events.
What to know
Sam is married with two grown children. He and his wife Kimbell live with their two dogs, Bama and Bear. Sam enjoys tarpon fishing and Alabama football.