 Back to Team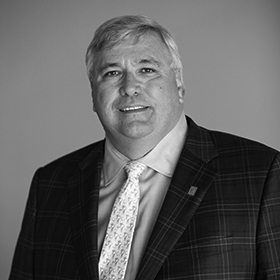 Shawn Massey
Shawn Massey
Partner

Back to Team
---
About
Shawn Massey joined the Memphis Office of TSCG in 2003 and became a partner in 2008 to focus on shopping center leasing and tenant representation. He has 35+ years combined experience in the commercial real estate industry and he has been involved in every phase of an asset's life cycle. In the urban and rural markets, Shawn has led the retail leasing effort on a variety of retail projects from large power centers, mixed-use developments including; Crosstown Concourse, Liberty Park, Binghampton Gateway to single-tenant buildings. Shawn also works with tenant clients looking for high performing retail sites and Landlords in providing a dynamic leasing program for their properties.
Shawn has a BBA in Marketing and an MBA in Finance and Real Estate from The University of Memphis. He holds the following CRE designations CCIM, CRRP, ALC. Shawn is an adjunct professor at The University of Memphis where he teaches the master's level class in Real Estate Development & Sustainability and Investment. He has served on various boards in Memphis including Habitat for Humanity, the Binghampton Development CDC Retail Committee, Voice of Harmony, and Youth Visions. Shawn is a founding board member and past Chairman of the Board for the Memphis Business Academy charter schools (K – 12th grade) in the Frayser area of Memphis. He was the 2019 MAAR Commercial Council president and the local CCIM President in 2014 and CCIM RVP in 2016. He is a member of Christ United Methodist Church. His wife is Price Phillips Massey and he has two children, Amanda Parrish and Matthew.
What to know
In 1986, Shawn was the captain of The University of Memphis national intercollegiate champion handball team.
View My Properties