 Back to Team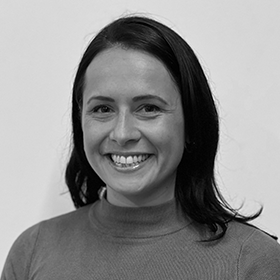 Vivian Grossman
Vivian Grossman

Back to Team
---
About
Vivian Grossman joined SCG Retail in 2023, as an Associate, specializing in landlord and tenant representation. Her retail expertise includes developing leasing strategies, site selection, and market analysis.
She began her real estate career at The Wilder Companies in Boston, where she worked on the ownership side, developing and executing leasing and marketing strategies for lifestyle and grocery-anchored shopping centers. Vivian worked with clients from private to institutional landlords, like UBS, AEW, Unison, TIAA, amongst others.
In 2022, Vivian followed her dream to move to the Big Apple. She joined JRT Realty Group, where she focused on tenant and landlord representation, including leading the leasing of the Port Authority Midtown Bus Terminal.
Vivian grew up in Brookline, MA. After earning her B.A. in Political Science from the University of Massachusetts, Vivian worked in the Trusts & Estates Group of Goulston & Storrs. She is a licensed Real Estate Salesperson in New York and is a member of ICSC.
What to know
Vivian is a globetrotter! She has most recently visited Zermatt, Milan, and Capri. She loves learning new languages and immersing herself in different cultures. In 2011, she lived in Tel Aviv where she studied Hebrew and coxed the men's Tel Aviv team in the Israeli National Rowing Championships. When living in Frankfurt, Germany, she took Russian reading and writing lessons to continue improving her fluency. She hopes to one day communicate freely with Russian clients on the job. On a typical weekend, you can find Vivian always doing something active – figure skating, dancing, or practicing her sun salutations in a hot yoga class.