 Back
Leasing Tracker: Michaels to fill former Bed Bath & Beyond space; French retailer opens store in Coral Gables

Back
---
Leasing Tracker: Michaels to fill former Bed Bath & Beyond space; French retailer opens store in Coral Gables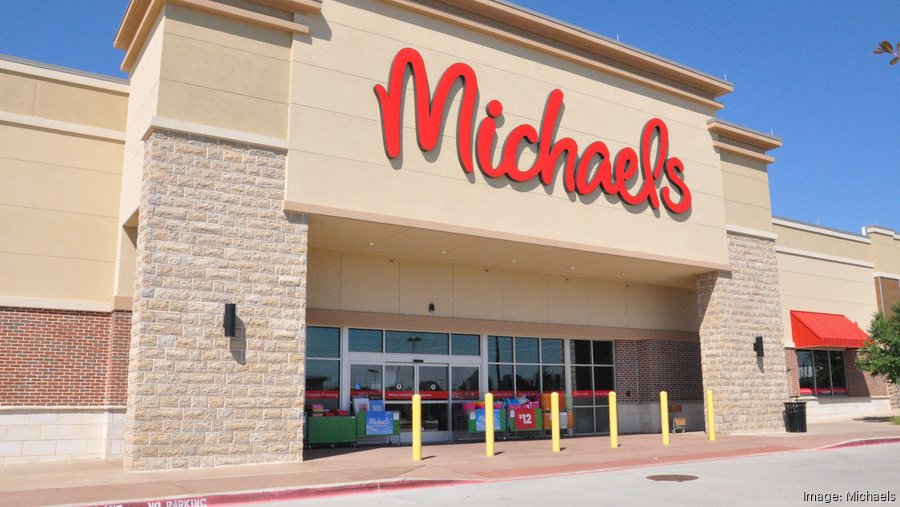 By Erik Bojnansky – Reporter, South Florida Business Journal
A nationwide arts and crafts retailer will take over a big-box space in Delray Beach once occupied by Bed Bath & Beyond.
Texas-based chain Michaels closed on a 10-year lease deal for a 25,600-square-foot space at 14824 S. Military Trail in the Delray Corner shopping center.
The retailer is expected to move into that space in the first quarter of 2024.
As a result of the deal, more than 97% of the 86,000-square-foot shopping center is now leased, according to a Katz & Associates.
Nicole Fontaine of the retail brokerage represented the landlord, Miami Beach-based Berta Management of Florida.
B B B Plaza Associates Ltd., a subsidiary of Berta Management of Florida, led by Michael Kanoff, paid $14.2 million for the 42-year-old shopping center in February 2007. The property includes a Starbucks, a corner CVS building, and a Conviva primary care center.
Bryan Fetherston of The Shopping Center Group represented Michaels.
The retail space was among the 480 Bed Bath & Beyond and BuyBuy Baby locations nationwide that closed after New Jersey-based Bed Bath & Beyond declared bankruptcy April 23.
Of those vacated locations, 22 were in South Florida. In May, brokers told the Business Journal that they expected Bed Bath & Beyond spaces to be filled quickly by large retailers eager to expand in the tri-county region.
Michaels, which operates more than 1,000 stores across the U.S. and Canada, paid $2.55 million for nine BB&B locations at a bankruptcy auction in June. Among those locations was a Bed Bath & Beyond store at 1400C Glades Road in Boca Raton.
Retail landlords in South Florida generally prospered during the pandemic as rents rose and vacancies plummeted. However, in this year's second quarter, the retail sector showed signs of softening, according to a market report from Colliers. The average asking rent in Palm Beach County was $29.41 a square foot, a decrease of 3.3% from the first quarter. Vacancies were up 20 basis points to 3.7%.
In Delray Beach, the average asking rent was $31.88 a square foot, while the vacancy rate was 3.3%, according to Colliers.
---
French retailer opens store in Coral Gables
A French clothing store opened a 5,702-square-foot location in Coral Gables.
Eden Park opened Sept. 15 at 348 Miracle Mile, according to a news release from property owner Terranova Corp. The clothing chain, which is relocating from Merrick Park, signed a five-year lease.
The store is the largest fashion retailer along Miracle Mile, and its addition enhances the tenant mix, Terranova founder and Chairman Stephen Bittel said.
"Eden Park's fusion of French-inspired elegance and sporting history aligns perfectly with our vision to enrich the district," Bittel said in the release.
International rugby players Franck Mesnel and Eric Blanc created the Eden Park clothing line in 1987. It has just one other U.S. location, in Boston.
Three people are employed at the new store, with "more to come," said Flo Monti, chief of brand experience at Eden Park.
Constructed in 1946, the commercial retail building that houses the store was acquired by Gables Miracle Mile LLC, an affiliate of Miami Beach-based Terranova, for $6.91 million as part of a bulk sale in October 2013.
The Eden Park store is next to a Polestar electric vehicle dealership, which is also in a retail space owned by Terranova.
In the second quarter, the average asking retail rent in Coral Gables was $45.93, according to a market report from Colliers. The average asking retail rent in Miami-Dade County was $43.82 a square foot.
---
THE BIG NUMBER
20,906
Number of South Florida apartments projected to be completed by the end of the year, according to rental listing website RentCafe.
South Florida Business Journal Article Here