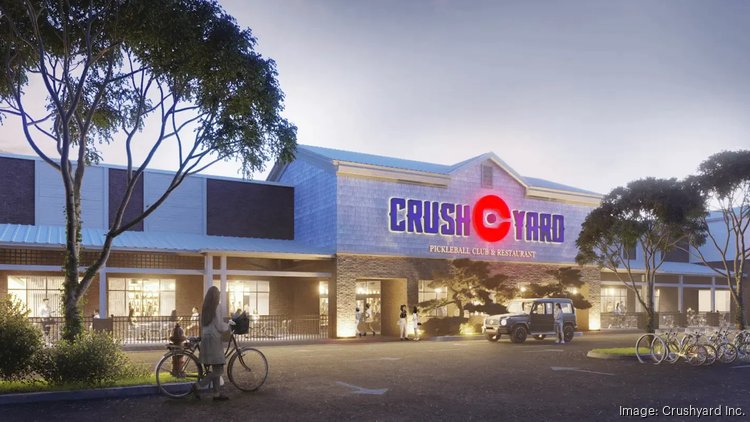 A new pickleball-centric food and entertainment concept backed by NFL stars including Rob Gronkowski is headed to Orlando.
South Carolina-based Crush Yard Pickleball Club & Restaurant, a new chain set to open its first location in the Charleston, South Carolina area, has signed a lease to occupy a 50,000-square-foot space at 7840 W. Irlo Bronson Memorial Highway/U.S. Highway 192 in Kissimmee, Orlando Business Journal has learned.
"We can just go in and if we need to raise the ceiling or take down walls, we can raise the ceiling and do whatever we need to do … and we can get to market much faster than people who are buying the land and building from scratch," Ladden said. "That process takes years and we think that, from lease signing to door opening, that we can do that within nine months."
The space is along the popular U.S. 192 tourism corridor, just south of Walt Disney World. It is in the Formosa Gardens Village shopping center, just east of U.S. 192's interchange with the State Road 429 Western Beltway toll road.
Brokers involved include Bobby Palta, senior vice president for The Shopping Center Group, representing the tenant, and Jason Kaiser and Robert Holihan of Orlando-based SRS Real Estate Partners representing the landlord.
Further lease details were not disclosed.
Ladden did, however, confirm the involvement of Gronkowski, as well as former NFL stars A.J. Green, Brian Dawkins and Golden Tate, which was first reported by Charleston Regional Business Journal.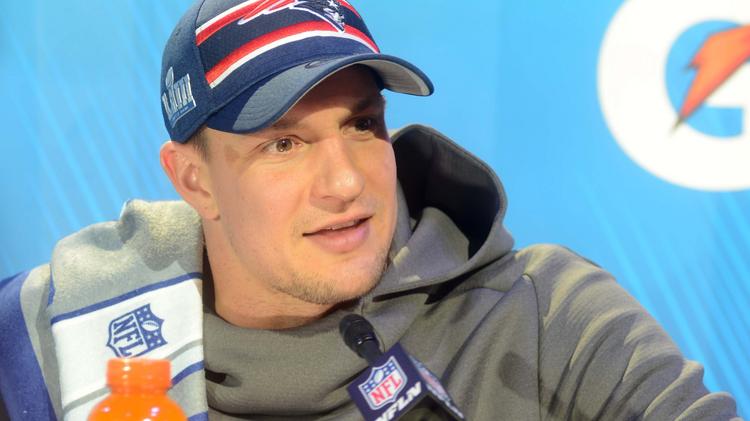 "They're on board as investors and brand ambassadors for us — they're very enthusiastic," he said, adding that the group — as well as a handful of professional pickleball players — will be involved in marketing efforts and grand-opening events.
As for the concept itself, Ladden said Crush Yard will combine an indoor pickleball venue with 11 or 12 courts in addition to "an amazing restaurant." The 50,000-square-foot space also has two patio areas.
He added that the concept will be built for the digital world, with an app that guides visitors' entire experience — from reserving a court to renting a paddle or ordering food.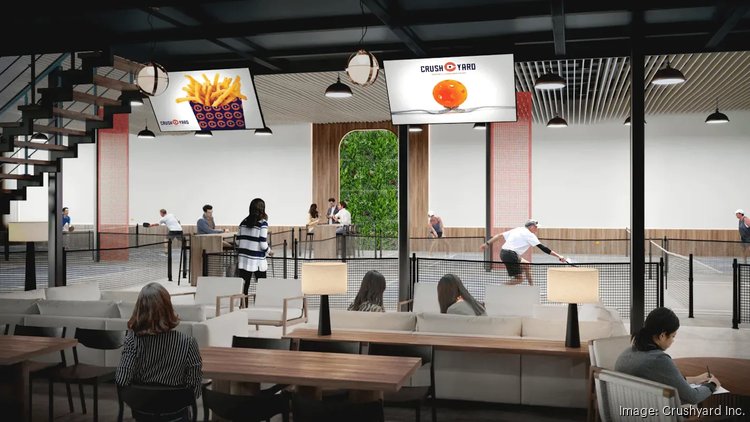 For the interiors of the venues, Ladden said Crush Yard is working with Adam Vorhees, a well-known Charleston-based designer and architect.
"He's an interesting guy who built his career designing luxury yachts and has now gotten into the retail space, so he's bringing a real cool design style to our stores," Ladden said of Vorhees.
For instance:
Camp Pickle is a pickleball-themed food, drink and entertainment concept being launched by Robert Thompson, the founder of Punch Bowl Social. Camp Pickle is working with Colliers retail expert Alexie Fonseca as it looks for its first Orlando-area site.
Dr. Ravi Gandhi, a local neurosurgeon and partner with Orlando-based Verax Investments LLC, told Orlando Business Journal in February that his group has a Baldwin Park-area property under contract that it intends to convert into an indoor pickleball facility.
Central Florida recently gained a Major League Pickleball team: the Orlando Squeeze. Sports executive and philanthropist Ryan DeVos, whose family owns the Orlando Magic, are among the new owners leading the Orlando Squeeze.
Of course, the concept is capitalizing on more than just the rising popularity of pickleball.
Entertainment concepts with food offerings — or 'eatertainment' venues, as the concept is often referred to — are increasing in popularity, Justin Greider, a senior vice president and Florida retail lead for JLL, who is not involved with the plans, previously told OBJ,
"This experiential category for retail has absolutely soared with demand," Greider said, noting the success of Orlando-area concepts such as PopStroke, the mini-golf entertainment venue in Waterford Lakes. "That is going to be the category where we see the greatest innovation and dynamism in the next 12 to 24 months. There is so much demand from consumers for it."